Slavic Linguistics Forum
The purpos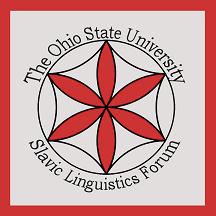 e of the Slavic Linguistics Forum is to provide the opportunity for any member of the OSU and wider linguistic community to present original research, obtain friendly but educated feedback, discuss linguistic topics related to the Slavic field, and to learn more about the professional field of Slavic linguistics.
The Slavic Linguistics Forum also organizes the Graduate Colloquium on Slavic Linguistics, an annual conference that draws participation from OSU and other universities, and gives graduate students a chance to network and receive feedback on their research.
Announcement: The 11th Graduate Colloquium on Slavic Linguistics will take place October 12, 2013.
Organizers:
Michael Furman (furman.25@osu.edu)
Jeff Parker (parker.642@osu.edu)
Katya Rouzina (rouzina.2@osu.edu)