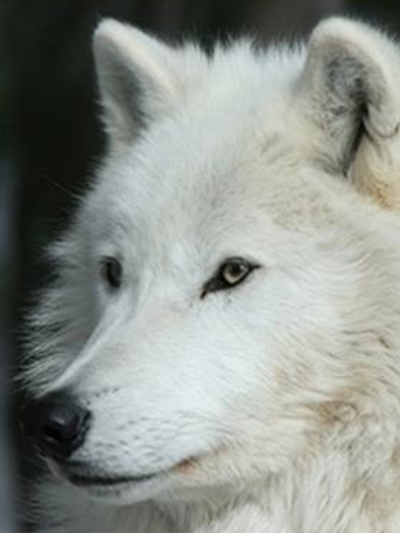 Helena Goscilo
Professor
414 Hagerty Hall (office) & 400 Hagerty Hall (mailing)
1775 College Road
Columbus, OH
43210 
Office Hours
Spring 2020: By appointment
Areas of Expertise
Visual culture
Gender
Russian folklore
Russian culture, esp. 20th & 21st cc.
Bakhtin
The Russian novel
Romanticism
Representations of war
Russian capitals (Petersburg and Moscow)
Russian Aviation, Space Flight and Visual Culture, edited by Helena Goscilo and Vlad Strukov (Routledge, 2017)
Among the many successes of the Soviet Union were inaugural space flight—ahead of the United States—and many other triumphs related to aviation. Aviators and cosmonauts enjoyed heroic status in the Soviet Union, and provided supports of the Soviet project with iconic figures which could be used to bolster the regime's visions, self-confidence, and the image of itself as forward looking and futuristic. This book explores how the themes of aviation and space flight have been depicted in film, animation, art, architecture, and digital media. Incorporating many illustrations, the book covers a wide range of subjects, including the representations of heroes, the construction of myths, and the relationship between visual art forms and Soviet/Russian culture and society.
Fade from Red: The Cold War Ex-Enemy in Russian and American Film 1990-2005, by Helena Goscilo and Margaret B. Goscilo (New Academia Publishing, 2014)
This study investigates the close correlation between politics and mainstream cinema vividly evidenced in Russian and American screen images of the former Cold War enemy from 1990 to 2005.  Whereas glasnost and the demise of the Soviet Union ushered in a period of official cooperation that soon inflated into rhetorical declarations of partnership, the fifteen years under examination saw the gradual deterioration of relations after the initial euphoria, culminating in a partial resumption of mutual Cold War recriminations.
Baba Yaga: The Wild Witch of the East in Russian Fairy Tales, by Sibelan Forrester (Translator), Helena Goscilo (Contribution by), Martin Skoro (Contribution by), Jack Zipes (Foreword by) (University Press of Mississippi, 2013)
Baba Yaga is an ambiguous and fascinating figure. She appears in traditional Russian folktales as a monstrous and hungry cannibal, or as a canny inquisitor of the adolescent hero or heroine of the tale. In new translations and with an introduction by Sibelan Forrester, Baba Yaga: The Wild Witch of the East in Russian Fairy Tales is a selection of tales that draws from the famous collection of Aleksandr Afanas'ev, but also includes some tales from the lesser-known nineteenth-century collection of Ivan Khudiakov. This new collection includes beloved classics such as "Vasilisa the Beautiful" and "The Frog Princess," as well as a version of the tale that is the basis for the ballet "The Firebird."
The preface and introduction place these tales in their traditional context with reference to Baba Yaga's continuing presence in today's culture--the witch appears iconically on tennis shoes, tee shirts, even tattoos. The stories are enriched with many wonderful illustrations of Baba Yaga, some old (traditional "lubok" woodcuts), some classical (the marvelous images from Victor Vasnetsov or Ivan Bilibin), and some quite recent or solicited specifically for this collection.
Lives in Transit: Contemporary Russian Women's Writing, edited by Helena Goscilo (Ardis Publishers, 2013, 3ed)
After the fall of the Soviet empire, feminine roles in Russia shifted radically, resulting in a rich new body of women's literature. Featuring twenty-five diverse writers from this turbulent era, Lives in Transit is a collection of stories and poems that strive to make sense of the female experience. Sexual awakening, romantic love, parenthood, politics, family structures, abortion, rape, and the struggle to integrate domestic and professional responsibilities are deftly handled here in stunningly vibrant verse and prose.
Lives in Transit not only gives voice to a generation of talented Russian women authors, but also provides readers with a glimpse into a unique time and place. Within its pages are found a cobbler with an undying love, an immigrant family living in France, an elderly woman intrigued by a younger man, and other memorable characters, while several remarkable poems round out this collection.
Putin as Celebrity and Cultural Icon, edited by Helena Goscilo (Routledge, 2012)
Though in recent months Putin's popularity has frayed at the edges, the dearth of comparably powerful and experienced political leaders leaves no doubt that he will continue to be a key political figure. During his tenure as Russia's President and subsequently as Prime Minister, Putin transcended politics, to become the country's major cultural icon. This book examines the nature of his iconic status. It explores his public persona as glamorous hero, endowed with vision, wisdom, moral and physical strength—the man uniquely capable of restoring Russia's reputation as a global power. In analysing cultural representations of Putin, the book assesses the role of the media in constructing and disseminating this image and weighs the Russian populace's contribution to the extraordinary acclamation he enjoyed throughout the first decade of the new millennium, challenged only by a tiny minority.
Embracing Arms: Cultural Representation of Slavic and Balkan Women in War, edited by Helena Goscilo and Yana Hashamova (Central European University, 2012)
Discursive practices during war polarize and politicize gender: they normally require men to fulfill a single, overriding task destroy the enemy but impose a series of often contradictory expectations on women. The essays in the book establish links between political ideology, history, psychology, cultural studies, cinema, literature, and gender studies and addresses questions such as what is the role of women in war or military conflicts beyond the well-studied victimization? Can the often contradictory expectations of women and their traditional roles be (re)thought and (re)constructed? How do cultural representations of women during war times reveal conflicting desires and poke holes in the ideological apparatus of the state and society?
Celebrity and Glamour in Contemporary Russia: Shocking Chic, edited by Helena Goscilo and Vlad Strukov (Routledge, 2010)
The book demonstrates how the process of 'celebrification' in Russia coincides with the dizzying pace of social change and economic transformation, the latter enabling an unprecedented fascination with glamour and its requisite extravagance; how in the 1990s and 2000s, celebrities - such as film or television stars - moved away from their home medium to become celebrities straddling various media; and how celebrity is a symbol manipulated by the dominant culture and embraced by the masses. It examines the primacy of the visual in celebrity construction and its dominance over the verbal, alongside the interdisciplinary, cross-media, post-Soviet landscape of today's fame culture.
Cinepaternity: Fathers and Sons in Soviet and Post-Soviet Film, edited by Helena Goscilo and Yana Hashamova (Indiana University Press, 2010)
This wide-ranging collection investigates the father/son dynamic in post-Stalinist Soviet cinema and its Russian successor. Contributors analyze complex patterns of identification, disavowal, and displacement in films by such diverse directors as Khutsiev, Motyl', Tarkovsky, Balabanov, Sokurov, Todorovskii, Mashkov, and Bekmambetov. Several chapters focus on the difficulties of fulfilling the paternal function, while others show how vertical and horizontal male bonds are repeatedly strained by the pressure of redefining an embattled masculinity in a shifting political landscape.
Preserving Petersburg: History, Memory, and Nostalgia, edited by Helena Goscilo and Stephen M. Norris (Indiana University Press, 2008)
Preserving Petersburg represents a significant departure from traditional representations. By moving beyond the "Petersburg text" created by canonized writers and artists, the contributors to this engrossing volume trace the ways in which St. Petersburg has become a "museum piece," embodying history, nostalgia, and recourse to memories of the past. The essays in this attractively illustrated volume trace a process of preservation that stretches back nearly three centuries, as manifest in the works of noted historians, poets, novelists, artists, architects, filmmakers, and dramatists.
Gender and National Identity in Twentieth-Century Russian Culture, by Helena Goscilo and Andrea Lanoux (Northern Illinois University Press, 2006)
Combining concepts and methodologies from anthropology, history, linguistics, literature, music, cultural studies, and film studies, this collection of ten original essays addresses issues crucial to gender and national identity in Russia from the October Revolution of 1917 to the present. Prefaced by an introduction on Russian cultural myths grounded in gender difference, the essays shed new light on such topics as national, cultural, and gender identity in the Russian language; typecasting of women revolutionaries; soviet masculinity in Stalin-era film; and prostitution during and after perestroika.

Collectively, these interdisciplinary essays explore how traditional gender inequities influenced the social processes of nation building in Russia and how men and women responded to those developments. Gender and National Identity in Twentieth-Century Russian Culture offers fresh insights to students and scholars in the fields of gender studies, nationhood studies, and Russian history, literature, and culture.
Poles Apart: Women in Modern Polish Culture, edited by Helena Goscilo and Beth Holmgren (Slavica, 2006)
Encyclopedia of Contemporary Russian Culture, edited by Tatiana Smorodinskaya, Karen Evans-Romaine, and Helena Goscilo (Routledge, 2005)
This encyclopedia examines Russian culture from 1953, Stalin's death, to the present day. Both 'Russian' and 'Culture' are defined broadly. Given the diversity of the Federation in its ethnic composition and regional characteristics, questions of national, regional, and ethnic identity receive special attention as do Russian-speaking immigrant communities. 'Culture' embraces all aspects of culture and lifestyle, high and popular, artistic and material: art, fashion, literature, music, cooking, transport, politics and economics, film, crime – all are covered to give a full picture of the Russian way of life through the extraordinary changes since the middle of the twentieth century.
The Oeuvre of Nina Sadur, edited by Karin Sarsenov, Helena Goscilo, and David J. Birnbaum (University of Pittsburgh Slavic Department, 2005)
Politicizing Magic: An Anthology of Russian and Soviet Fairy Tales, edited by Marina Balina, Helena Goscilo, and Mark Lipovetsky (Northwestern, 2004)
Introducing Western readers to the most representative texts of Russian folkloric and literary tales, this book documents a rich exploration of this colorful genre through all periods of Soviet literary production (1920-1985) by authors with varied political and aesthetic allegiances. Here are traditional Russian folkloric tales and transformations of these tales that, adopting the didacticism of Soviet ideology, proved significant for the official discourse of Socialist Realism. Here, too, are narratives produced during the same era that use the fairy-tale paradigm as a deconstructive device aimed at the very underpinnings of the Soviet system. The editors' introductory essays acquaint readers with the fairy-tale paradigm and the permutations it underwent within the utopian dream of Soviet culture, deftly placing each-from traditional folklore to fairy tales of Socialist Realism, to real-life events recast as fairy tales for ironic effect-in its literary, historical, and political context.
Anastasya Verbitskaya: Keys to Happiness: A Novel, translated and edited by Beth Holmgren and Helena Goscilo (Indiana University Press, 1999)
One of the most sensationally popular and influential of all pre-Revolutionary novels, Keys to Happiness is set against a panorama of Russian society on the eve of World War I. It tells the stormy tale of Manya Yeltsova, a Russian "new woman" who pursues her dreams and passions as a dancer and free spirit who captivates, among others, a Jewish socialist tycoon and a reactionary Russian nobleman. At the time of its publication, the novel crossed the boundaries of both gender and class to define a new type of literature in Russian society. The editors' informative introduction places the novel within its cultural, political, and social context and makes clear for today's readers its literary and historical importance.
The Explosive World of Tatyana N. Tolstaya's Fiction, by Helena Goscilo (M.E. Sharpe, 1996)
Helena Goscilo spotlights Tolstaya's rich interweaving of myth, folklore, songs, children's games, and literary texts into stories of stunning imaginative power. Tolstaya's stylistic pyrotechnics vividly illuminate immemorial concerns about life's meaning, the role of art and fantasy in the modern world, the nature of memory and narrative, and the status of "innocence" and "truth." Finally, The Explosive World of Tatyanna N. Tolstaya's Fiction assesses how Tolstaya's rhetorical strategies have led critics to label her poetic prose "postmodernist, " although she ultimately emerges as a writer of traditional neohumanist values with a modernist technique.
Russia Women Culture, edited by Helena Goscilo and Beth Holmgren (Indiana University Press, 1996)
This volume examines areas of cultural production that have offered Russian women new freedoms and have opened commercial and artistic possibilities to them since the 19th century. Key aspects of Russian culture that have been systematically ignored are foregrounded here: Russian women's development of "popular" culture and their ingenious reinventions of "high" literature. The essays analyze women's creativity of every type—their products, performances, and collaborative exchanges—in sites that range from the bath-house to the ballroom.
Dehexing Sex: Russian Womanhood During and After Glasnost, by Helena Goscilo (University of Michigan Press, 1996)
Glasnost and the collapse of the Soviet Union revolutionized Russian society. What effects, however, did they have on the status, role, and image of women in Russian culture? Examining the past turbulent decade of transition to "democracy" and a market economy, Dehexing Sex traces the ways in which Russia's concept of womanhood both changed and remained the same, taking into account dominant ideologies and social philosophies, sociopolitical organizations, women's writings, literary criticism, film, and popular cultural forms such as pornography.
The lively, engaging chapters of this book examine texts by contemporary women writers in the context of the political, social, economic, biological, psychological, and aesthetic transformations that helped define them. Goscilo reveals that the Russian cultural revolution has reshaped the female image in varied and often contradictory ways. While increased interaction with the West fostered gender awareness, it also introduced imported Western sexist practices--especially the exploitation of female bodies--formerly proscribed by a puritanical censorship. Popular magazines, newspapers, and television propagated the image of woman as mother, ornament, and sexual object, even as women's fiction conceived of womanhood in complex psychological terms that undermined the gender stereotypes which had ruled Soviet thinking for more than 70 years.
With the aid of feminist and cultural theory, Dehexing Sex investigates the overt and internalized misogyny that combined with the genuinely liberalizing forces unleashed by Gorbachev's policy of glasnost and perestroika. It exposes Russia's repressive romance with womanhood as a metaphor for nationhood and explores Russian women's ironic recasting of national mythologies.
The Wild Beach: An Anthology of Contemporary Russian Stories, edited by Helena Goscilo and Byron Lindsey (Ardis, 1993)
This collection is a companion volume to Goscilo and Lindsey's highly praised Glasnost: An Anthology of Russian Literature under Gorbachev. The twelve authors include writes known in the West as well as newer stars of the current literary scene. All of the worst were first published in the Soviet Union in the late 1980s, and, like Glasnost, this volume covers a wide range of subjects, from the world of the urban intelligentsia to life in the villages and provincial towns, from personal drama to larger social and historical themes. Together, these stories form an illuminating picture of Soviet life and the individual, social, moral and spiritual struggles that are part of it. 
Fruit of Her Plume: Essays on Contemporary Russian Women's Culture, edited by Helena Goscilo (M.E. Sharpe, 1993)
These essays all address—whether tacitly or explicitly—the vexed question of whether there exists a distinctly 'women's culture,' a suggestion strongly resisted in the Russian context by those very artists it would include. The voices in this collection are by no mean unanimous on this point either, and it is Helena Goscilo's achievement to have assembled such a provocative array of critical perspectives on the works of women writers. The contributors are among the most prominent scholars in the field, and their discussions combine incisive formulations of the issues with sensitive readings of the texts. Fruits of Her Plume is an important contribution to the debate over the value of gendered literary categories and a significant addition to the expanding field of gender studies in Russian literature.
Balancing Acts: Contemporary Stories by Russian Women, edited by Helena Goscilo (Indiana University Press, 1989 | 2nd Edition by Dell, 1991)
[Dell] This superb anthology provides a unique opportunity for the West to hear Russia's women speak for and about themselves.  […] Evoking the universality of women's experiences but vividly portraying Russian day-to-day existence, this extraordinary anthology allows distant voices to reach us and touch our minds and hearts.
Glasnost, An Anthology of Literature Under Gorbachev, edited by Helena Goscilo and Byron Lindsey (Ardis, 1990)
This remarkable collection brings together the best writers of the current Russian literary renaissance, providing the English-speaking reader with the largest, most representative anthology yet available of works published during the last three years in the Soviet Union. The ten writers included here are all literary stars whose works have evoked both praise and controversy, often provoking charges of excessive naturalism and pessimism. These stories illuminate new worlds as previously forbidden themes are explored in works of genuine merit. 
Yury Nagibin: The Peak of Success and Other Stories, edited by Helena Goscilo (Ardis, 1986)
Many readers in the Soviet Union consider Yury Nagibin the best author of short stories in their country. One western critic has said that Nagibin's work is "psychologically sensitive in the manner of Chekhov and Bunin, with clear, uncomplicated moral values tempered by a sense of irony and compassion." […] Until now it was not possible to evaluate the work of this writer who, like such figures as Trifonov and Rasputin, is not a dissident in his society. The selection of stories in volume, which is the most comprehensive in English, was made with Nagibin's assistance. The collection contains stories from the 1950s through the 1970s, with an emphasis on the later fiction.
Known in the West for his scenario for the prize-winning Japanese-Soviet film Dersu Uzala, Nabigin (b. 1920) began his long and prolific career in 1939, and has consistently been one of the most popular and highly regarded Soviet short story writers. Nagibin applies the traditional values of Russian literature to Soviet themes, and deals with a wide range of subjects: children, war, sports, village life, life abroad, and love.
Russian and Polish Women's Fiction, edited by Helena Goscilo (University of Tennessee Press, 1985)
Although the female authors of the stories in this anthology enjoy solid reputations in their native countries, their names are virtually unknown to English-speaking audience. Helena Goscilo's skillful and highly readable translations will enable readers who lack a command of Slavic languages to learn how women in Poland and Russia have perceived themselves over the years and surmounted the painful imbalance of sex roles in Russia and Eastern Europe. […]
In her introduction, which is an extensive survey of Polish and Russian women's history, Goscilo provides a broad socio-political context for the stories. She also provides biographical sketches of the authors.
Mikhail Lermontov: Vadim, translated and edited by Helena Goscilo (Ardis, 1984)
The transition from Romanticism to Realism which all Russian literature underwent can be seen in microcosm in Lermontov's prose fiction. Vadim, Lermontov's first prose work, is the prototypical Romantic novel. Both in its style and its characters Vadim is an encyclopedia of Romantic conventions. The borrowings from the Gothic novel and the English and French Romantics are obvious everywhere; both in content and in form the influences of Sir Walter Scott, James Fenimore Cooper, and Huge are manifest. The bloody Pugachev rebellion provides the frenetic historical plot for Vadim. The mysterious hunchback Vadim is at first a tragic hero and later a demonic villain. In the Gothic tradition of Radcliffe and Monk Lewis, the heroine, Olga, is an angelic Madonna; but then incest is added to the plot as Vadim and she discover that they are brother and sister.