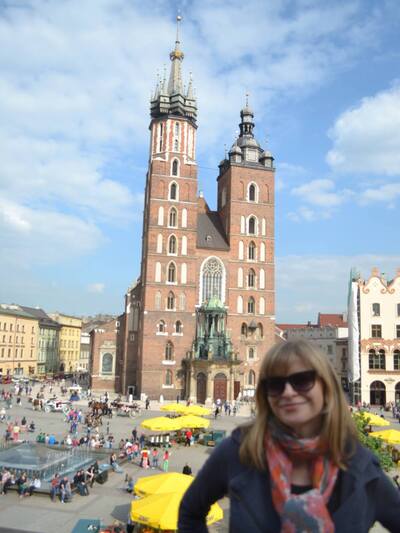 Office Hours
Spring 2020: Wednesdays and Fridays 12:00PM-1:00PM
Areas of Expertise
Polish Language
Polish as a Heritage Language
Second Language Pedagogy
Teaching with Technology
Contemporary Polish Literature
Education
1998 M.A. in Polish Philology Nicolaus Copernicus University in Torun, Poland
2006 M.A. in Central Eastern European Studies La Salle University, Philadelphia PA
2019 Ph.D. in Slavic and East European Languages and Cultures, The Ohio State University
Izolda Wolski-Moskoff is a lecturer and a PhD candidate in Slavic Linguistics.
She specializes in teaching Polish language, having taught all levels of proficiency, including a course for heritage speakers that she offered at the University of Pennsylvania, where she worked as a Lecturer of Polish, as well as intensive first and second year Polish that she taught at the University of Pittsburgh's Summer Program.
Her recent projects include developing a Polish language course taught in a combined distance and blended mode. See the video below for more details.
In addition to teaching, Ms. Wolski-Moskoff pursues PhD in Slavic Linguistic with concentration on Second Language Acquisition. Her research focuses on case in Polish heritage language.