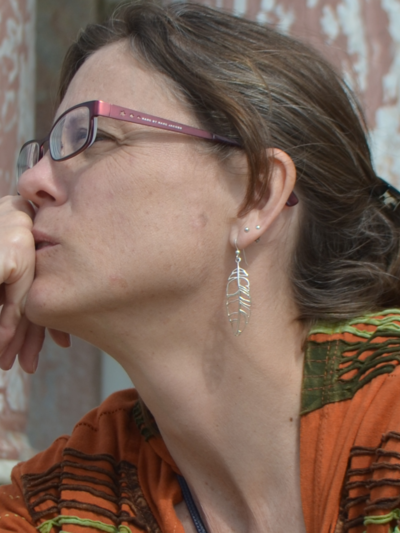 Angela Brintlinger
Professor, Department Chair, and CSEEES Director
422 Hagerty Hall (office) & 400 Hagerty Hall (mailing)
1775 College Road
Columbus, OH
43210
Office Hours
Tuesdays 2:30PM-4:30PM
Areas of Expertise
Madness
Literary biography
Pushkin; Chekhov; Derzhavin
Translation
Russian lit & culture, 18th - 21st cc.
Education
B.A. at Rice University, Texas, 1987, Russian and English Literature, cum laude
M.A at Middlebury College, Vermont, 1989, Russian Language
M.A. at University of Wisconsin, Madison, 1990, Russian Literature
Ph.D. at University of Wisconsin, Madison, 1994, Slavic Languages and Literatures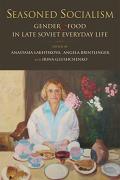 Seasoned Socialism: Gender & Food in Late Soviet Everyday Life, edited by Angela Brintlinger, Irina Glushchenko, and Anastasia Lakhtikova (Indiana University Press, 2019)
Seasoned Socialism considers the relationship between gender and food in late Soviet daily life, specifically between 1964 and 1985. Political and economic conditions heavily influenced Soviet life and foodways during this period and an exploration of Soviet women's central role in the daily sustenance for their families as well as the obstacles they faced on this quest offers new insights into intergenerational and inter-gender power dynamics of that time.

Seasoned Socialism considers gender construction and performance across a wide array of primary sources, including poetry, fiction, film, women's journals, oral histories, and interviews. This collection provides fresh insight into how the Soviet government sought to influence both what citizens ate and how they thought about food.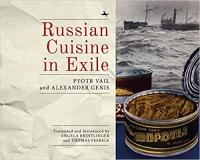 Russian Cuisine in Exile, translated by Angela Brintlinger and Thomas Feerick (Academic Studies Press, 2018)
Russian Cuisine in Exile brings the essays of Pyotr Vail and Alexander Genis, originally written in the mid-1980s, to an English-speaking audience. A must-read for scholars, students and general readers interested in Russian studies, but also for specialists in émigré literature, mobility studies, popular culture, and food studies. These essays―beloved by Russians in the U.S., the Russian diaspora across the world, and in post-Soviet Russia―narrate everyday experiences and re-imagine the identities of immigrants through their engagement with Russian cuisine. Richly illustrated and beautifully produced, the book has been translated "not word for word, but smile for smile," to use the phrase of Vail and Genis's fellow émigré writer Sergei Dovlatov. Translators Angela Brintlinger and Thomas Feerick have supplied copious authoritative and occasionally amusing commentaries.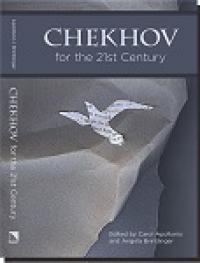 Chekhov for the 21st Century, co-edited by Carol Apollonio and Angela Brintlinger (Slavica Publishers, 2013)
One hundred fifty years after his birth, Anton Chekhov remains the most beloved Russian playwright in his own country, and in the English-speaking world he is second only to Shakespeare. His stories, deceptively simple, continue to serve as models for writers in many languages. In this volume, Carol Apollonio and Angela Brintlinger have brought together leading scholars from Russia and the West for a wide-ranging conversation about Chekhov's work and legacy. Considering issues as broad as space and time and as tightly focused as the word, these are twenty-one exciting new essays for the twenty-first century.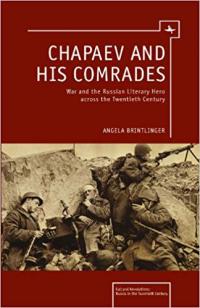 Chapaev and his Comrades: War and the Russian Literary Hero Across the Twentieth Century, by Angela Brintlinger (Academic Studies Press, 2012)
Across the twentieth century, the Russian literary hero remained central to Russian fiction and frequently "battled" the battlefield or on a civilian front. War was the experience of the Russian people, and it became a dominant trope to represent the Soviet experience in literature as well as other areas of cultural life. This book traces those war experiences, memories, tropes, and metaphors in the literature of the Soviet and post-Soviet period, examining the work of Dmitry Furmanov, Fyodor Gladkov, Alexander Tvardovsky, Emmanuil Kazakevich, Vera Panova, Viktor Nekrasov, Alexander Solzhenitsyn, Vladimir Voinovich, Sergei Dovlatov, Vladimir Makanin, Viktor Astafiev, Viktor Pelevin, and Vasily Aksyonov. These authors represented official Soviet literature and underground or dissident literature; they fell into and out of favor, were exiled and returned to Russia, died at home and abroad. Most importantly, they were all touched by war, and they reacted to the state of war in their literary works.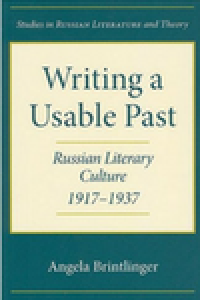 Writing a Usable Past: Russian Literary Culture, 1917-1937, by Angela Brintlinger (Northwestern University Press, 2008)
In Writing a Usable Past, Brintlinger compares the Pushkin biographies to the other biographies examined, and in a concluding chapter she considers other, more successful commemorations of the great poet's death. She argues that popular commemorations--exhibits, concerts, special issues of journals--were a more fitting biography than the genre of the "usable past." For post-revolutionary cultural actors, including Tynianov, Khodasevich, and Bulgakov, Pushkin was a symbol rather than a model for constructing that usable past.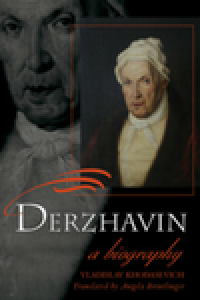 Derzhavin: A Biography, by Vladislav Khodasevich and translated by Angela Brintlinger (University of Wisconsin Press, 2007)
Derzhavin occupied a position at the center of Russian life, uniting civic service with poetic inspiration and creating an oeuvre that at its essence celebrated the triumphs of Russia and its rulers, particularly Catherine the Great. His biographer Khodasevich, by contrast, left Russia in 1922, unable to abide the increasingly repressive regime of the Soviets. For Khodasevich, whose lyric poems were as commonplace in their focus as Derzhavin's odes were grand, this biography was in a sense a rediscovery of a lost and idyllic era, a period when it was possible to aspire to the pinnacles of artistic achievement while still occupying a central role in Russian society.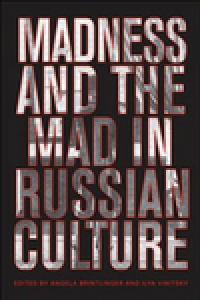 Madness and the Mad in Russian Culture
, edited by Angela Brintlinger and Ilya Vinitsky (University of Toronto Press, Scholarly Publishing Division, 2007)
Madness and the Mad in Russian Culture represents a joint effort by American, British, and Russian scholars - historians, literary scholars, sociologists, cultural theorists, and philosophers - to understand the rich history of madness in the political, literary, and cultural spheres of Russia. Editors Angela Brintlinger and Ilya Vinitsky have brought together essays that cover over 250 years and address a wide variety of ideas related to madness - from the involvement of state and social structures in questions of mental health, to the attitudes of major Russian authors and cultural figures towards insanity and how those attitudes both shape and are shaped by the history, culture, and politics of Russia.