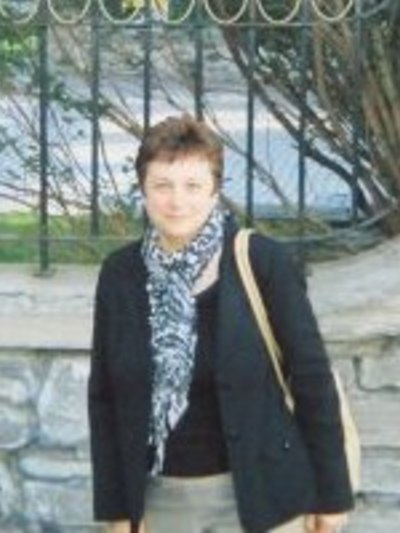 Maria Ignatieva
Professor
123 Reed Hall
4240 Campus Drive
Lima, OH
45804
Areas of Expertise
Russian and Soviet theater
Education
Ph.D. in Theather from Moscow State Institute of Theatrical Art
Maria Ignatieva, Associate Professor, Lima Campus, graduated with a Ph. D. from Moscow State Institute of Theatre Art in 1988. Before coming to America, she worked as an Assistant Professor at the Moscow Art Theatre School-Studio where she taught courses in Russian and Soviet Theatre. From 1984-1987 she was a Senior Curator of Youth, Children and Puppet Theatres at the U.S.S.R. Ministry of Culture. Ignatieva's portfolio includes more than 40 articles on contemporary Russian theatre and theatre history, as well as presentations on Russian Theatre at the conferences and congresses of the International Federation of Theatre Researchers in UK, Australia, Netherlands; at the Performance Studies conferences, and ASTR and ATHE conferences. In Spring of 1994 and 1995, Ignatieva was a guest artist at The Ohio Northern University, where she directed and taught the Stanislavsky System.
At Ohio State, Lima she directed several plays, among them Uncle Vanya and Seagull by Anton Chekhov. As a Children's Theatre coordinator, she wrote and directed seven plays for young audiences and guided children's theatre workshops. Recently, she published her research and essays on contemporary Russian theatre in Slavic and East European Performances (on a regular basis since 2001), Theatre History Studies(2002), Western European Stages (2002).
In 2004, Ignatieva received a COCA-COLA GRANT "CRITICAL DIFFERENCE FOR WOMEN," which supported her research at the Moscow Art Theatre Museum (winter 2005) towards the completion of her book "Stanislavsky and Actresses." Ignatieva's recent publications include the essays: "The Troublemaker of the Whole Venture: Stanislavsky and Maria Andreyeva," in "Theatre 2004," (USA-Netherlands), "Between Love and Theatre: Young Stanislavsky," (in Theatre History Studies 2005) and "Michael Chekhov: The Sacred Body Versus The Profane Body" in the International Anthology "Theatre and The Human Body", Krakow, Poland 2005. Recent productions include "The Blue Bird" by Maurice Maeterlinck (Autumn 2004) and "The Glass Menagerie" by Tennessee Williams (Spring 2005).