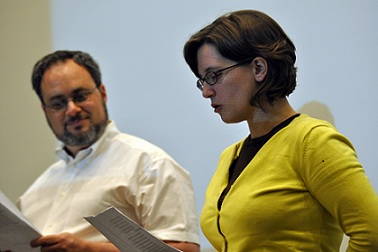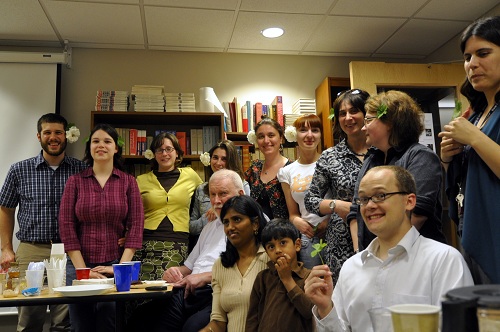 At Spring 2010 Kapustnik, held in honor of Prof. Charles Gribble's retirement, Prof. Daniel Collins and Prof. Andrea Sims read a spoof of the ballad of Marko Kraljević. The graduate students also performed a skit about Prof. Gribble's Structure of Russian course. At the reception afterwards, some of Prof. Gribble's students and former students posed for a picture with him.
---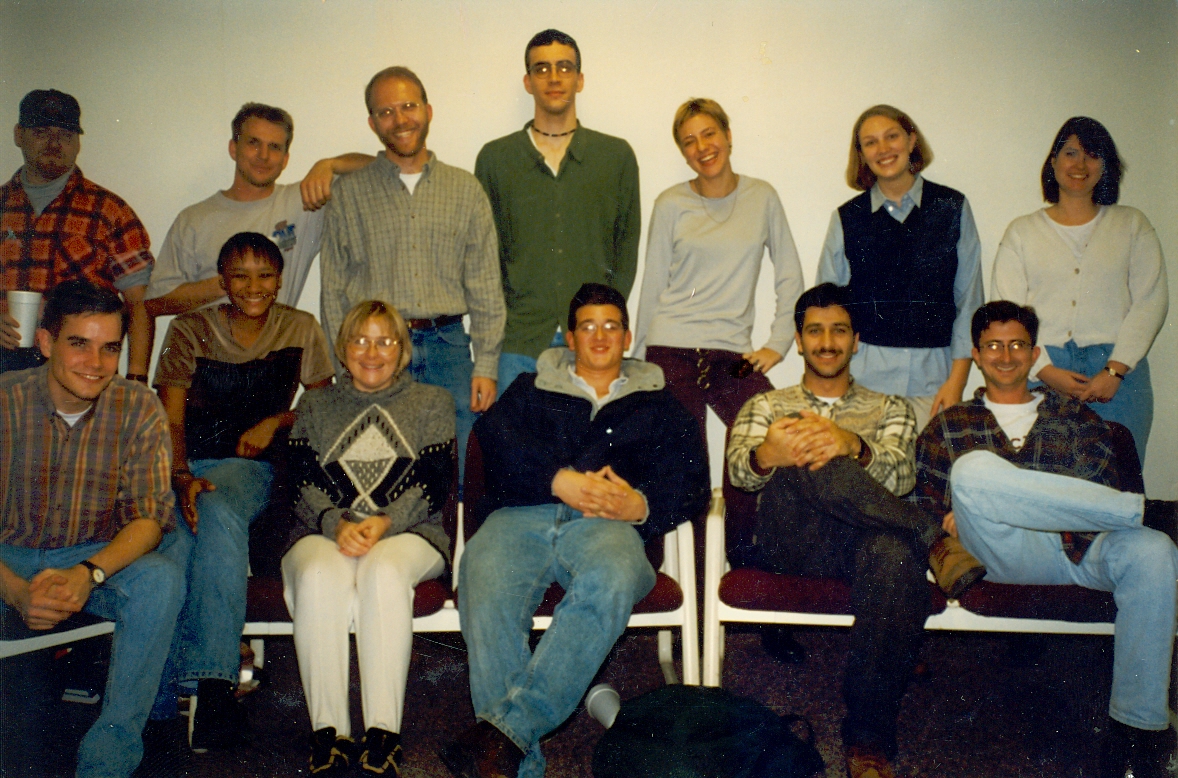 Bringing it back to circa 1998, the Slavic graduate students gather for a group photo.
---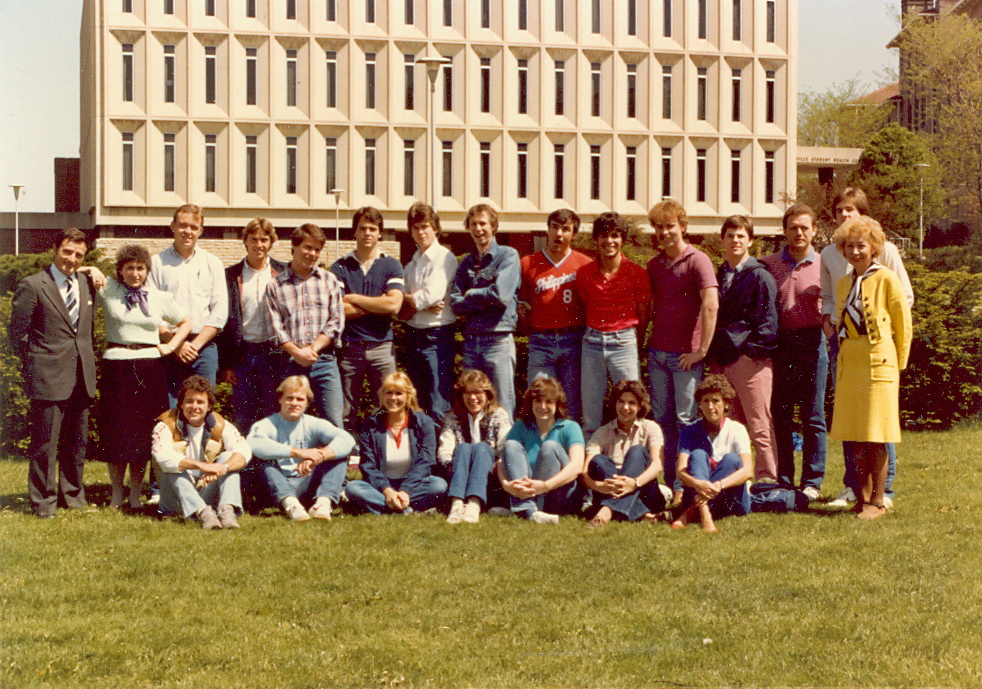 Bringing it even further back to the 1980s, a great photo of the faculty and staff of the OSU Romanian program, including visiting Fulbright scholar Mircea Borcila.