March 4, 2019
2019 K-12 Russian Language Olympiada
Image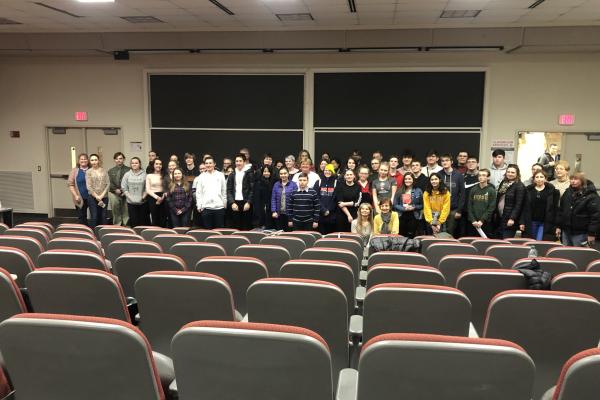 Description
This past Saturday at The Ohio State University, thirty-seven students from Roy C. Start High School, the Russian Education Center Bookvarel, St. Vincent-St. Mary High School, Toledo Technology Academy, and Walnut Hills High School competed against each other in the K-12 Russian Language Olympiada. This year we held competitions for levels 1-4 for regular learners, levels 3-5 for heritage speakers, and a level for native speakers.
The competition consisted of three sections: a poem recitation, an oral interview, and a presentation based on a topic that was randomly chosen by each student. In addition to putting their Russian skills to the test, the competition gave the students a chance to meet other Russian language learners in the state of Ohio. Congratulations to this year's winners and to all of the students who participated! We would also like to thank our judges who volunteered their time to judge the Olympiada and the teachers whose hard work helped to prepare these students for this competition.
This event was co-sponsored by the Center for Slavic and East European Studies and the Department for Slavic and East European Languages and Cultures.
---