August 19, 2020
Russian Major Recieves Global Arts + Humanities Undergraduate Society of Fellows Research Fellowship
Image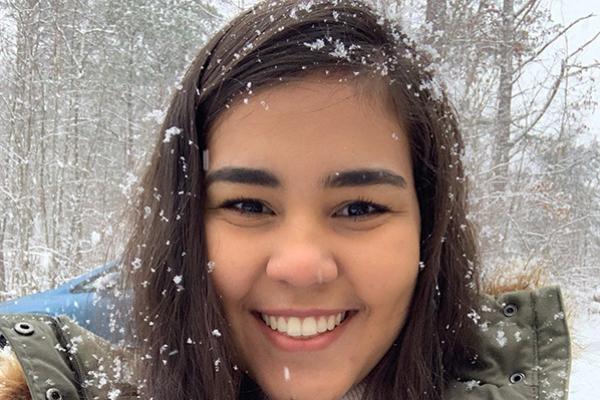 Description
Russian major Alejandra Schwarz was recently awarded a Global Arts + Humanities Undergraduate Society of Fellows Research Fellowship. In her own words below, Alejandra describes what drew her to studying Russian and how she plans to use her fellowship.
Congratulations Alejandra!
"I was born and raised in San Carlos, Venezuela, and I've been living in Ohio for six years. English was the first foreign language that I started to learn, but I have always been in love with Russian. This love started out of watching Anastasia (cliche, I know) and being utterly fascinated with Imperial Russian history. I would spend hours reading about Russian history as a kid, and whenever I saw something in Cyrillic, I would get bothered because I couldn't understand it. I decided I should learn the Russian language. I graduated high school when I was 16. Then, I enrolled in Teaching of English as a Second Language at the University of Carabobo for three years because there were no Russia language courses offered. Needless to say, I was thrilled to finally be able to study Russian at OSU.
My goal for the future is to one day be as good in Russian as I am in English (Spanish is my first language), and I am planning to pursue post-graduate education in Teaching Russian or Spanish as a Second Language.
With the help and mentorship offered by the Global Arts + Humanities Undergraduate Society of Fellows Research Fellowship, I will pursue a project that was inspired by the measures taken by the Russian government(s) throughout the years to oppress Freedom of Speech, and how these oppressive measures are undertaken in Venezuela. My project aims to examine perceptions that people have of mass media and how they're consuming news media in spite of ever-growing government regulations and restrictions."
---